Vinoce
$79.95 per bottle | case of 6 x 750ml | 14.9% alc. | dry ($74.95 when you buy 12)
Meet The Grappler! The Nuss family, owners of Vinoce, wanted to pay homage to the Mexican community that is the backbone of the California wine industry (and all of agriculture, really). Combined with the Nuss' love for wrestling (it's their family sport), they knew that the luchador was the right symbol for their newest release - a premium, delicious Sonoma Coast Zinfandel.
This wine displays the shiny, flamboyant big berry fruit of high quality Zin with aromas of oak, cedar, baking spice and tobacco, delivering a deft People's Elbow to the palate. The Grappler really resonates with our personal preferred style of Zinfandel - dry on the palate, ripe and juicy without pruniness or sweetness, beautifully balanced by harmonious oak. This wine has just a pinch of Knights Valley Syrah and Petite Sirah fruit to add depth and complexity.
Each case of The Grappler comes with six different labels - so every bottle will have a different luchador!
Vinoce, an amalgam of "vino" and "noce", is a boutique winery founded in 1996 and based in downtown Napa, owned by the Nuss family, famously nutty for good wine. Along the Napa river in a small strip mall right downtown, you'll find a small tasting facility - as much funky art gallery as garage rec room, where father-son duo Brian and Tim will welcome you. 
Pairing ideas:
General Tso chicken
Birria and consomme
WWE Smackdown
the KAWS exhibit at AGO
Paint night
Cheers!
Wine region / appellation
Grape(s) & winemaking

Zinfandel, Syrah, Petite Sirah
Our tasting notes

ripe, juicy bramble fruit with a dry palate beautifully balanced with hints of oak and baking spice!
Share
查看完整資訊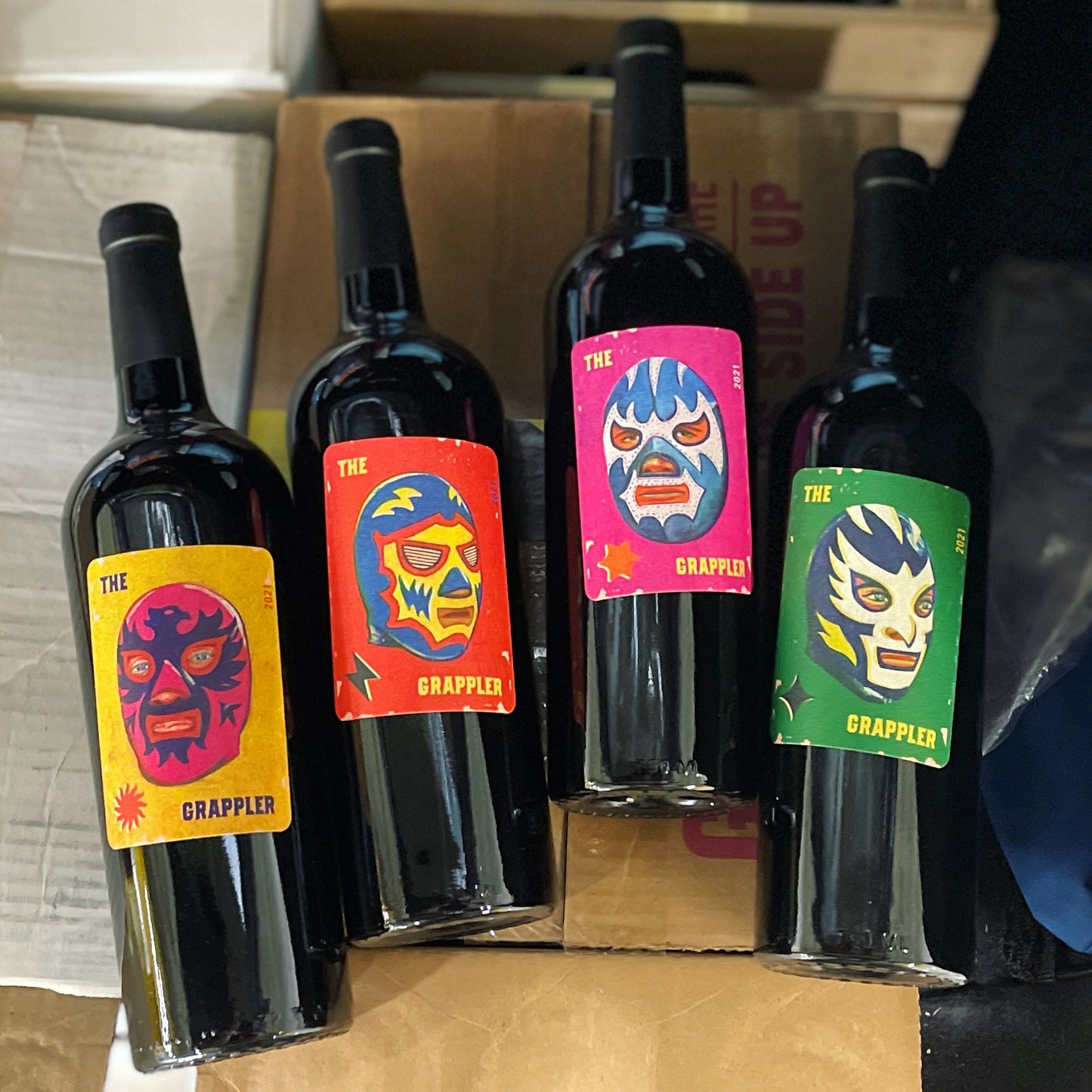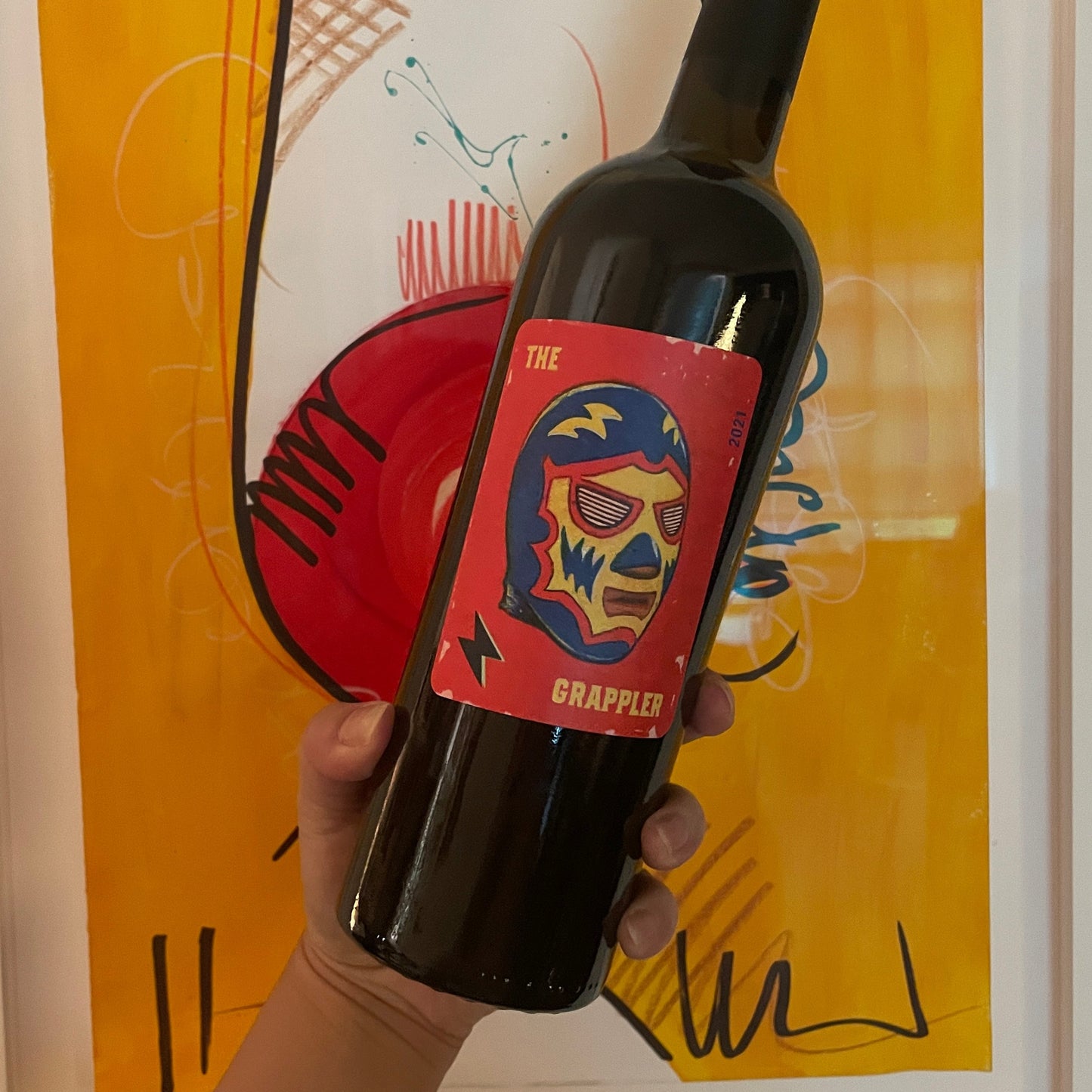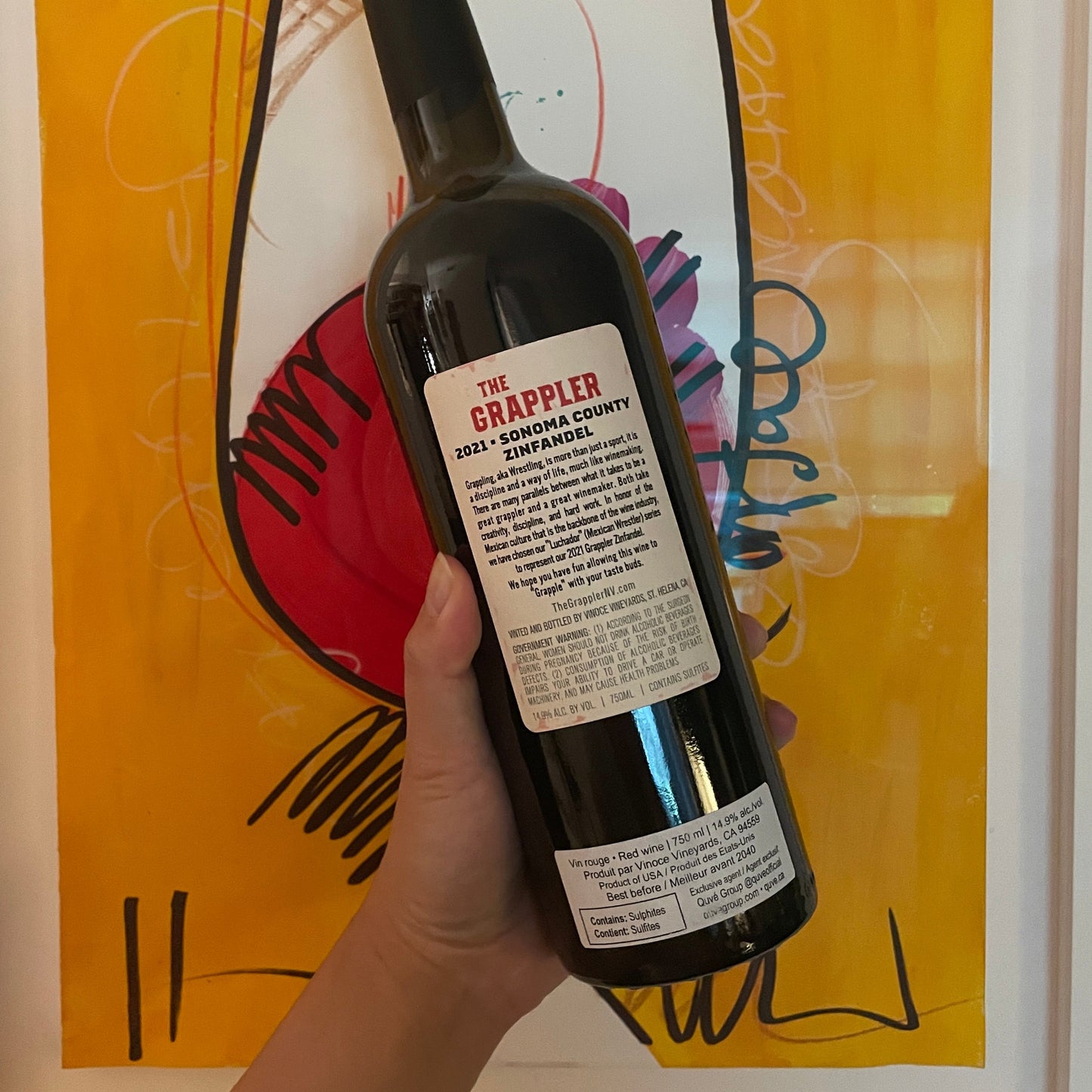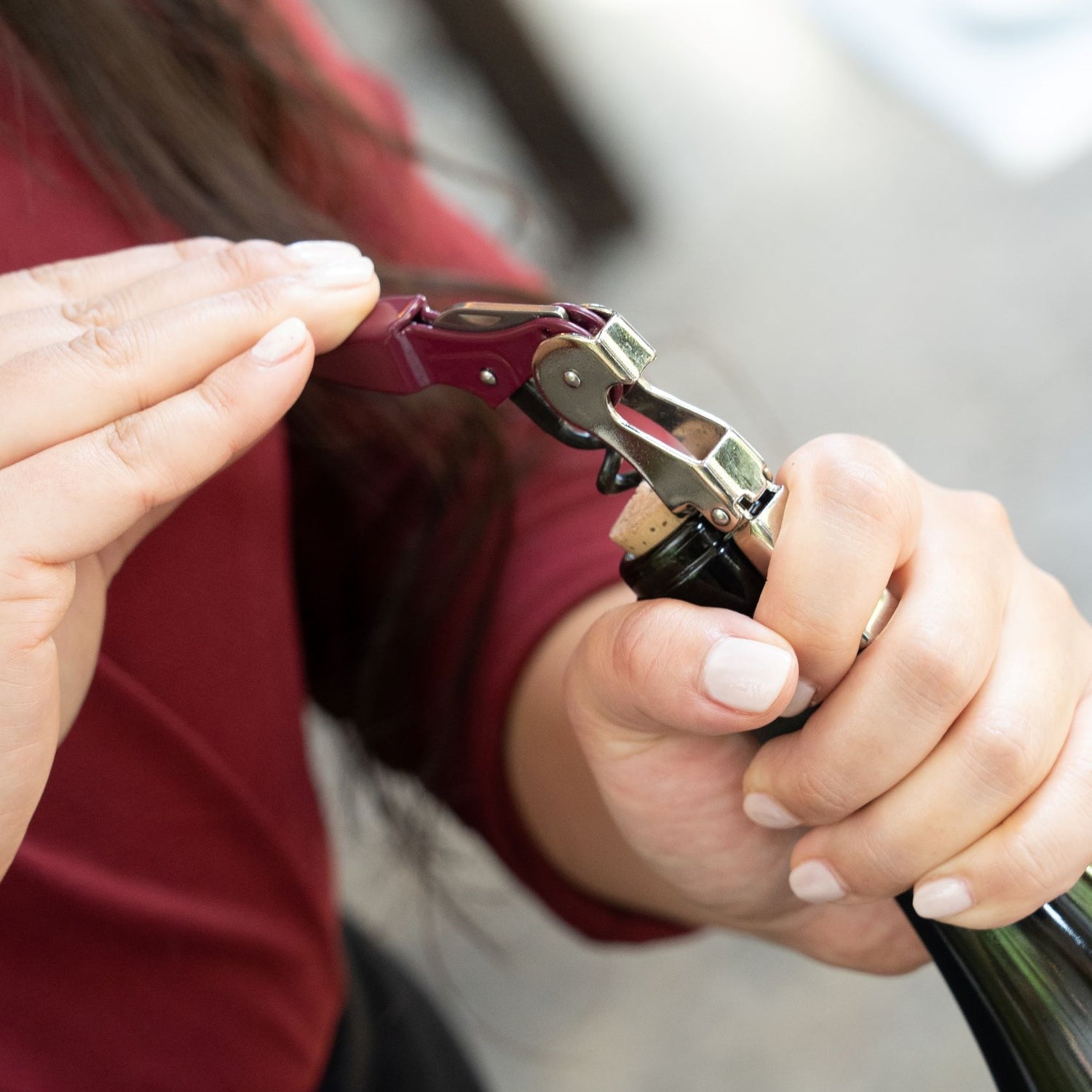 Ask Quvé
Your real wine questions answered.
Check out our Ask Quvé archive for tips, tricks, recipes and more.
Drop us a line with your question for a chance to be featured in our column!
View all articles